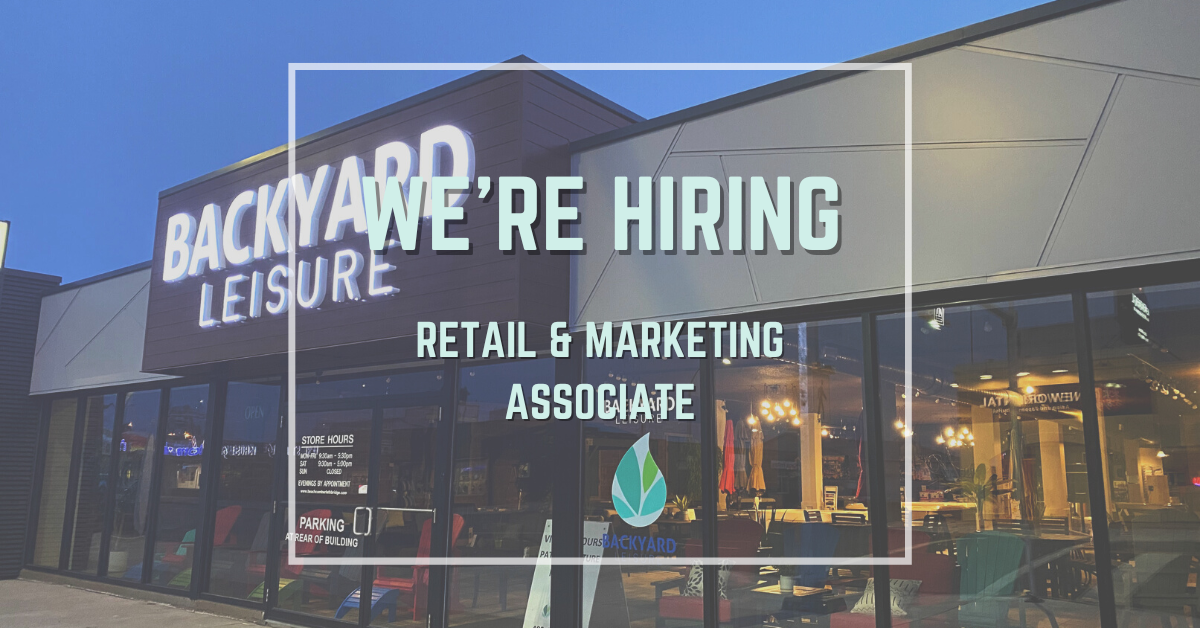 Backyard Leisure helps people rejuvenate their daily routine with pools, patio and spas that are built for Southern Alberta.
Spirit of Position
Perfect for someone with an entrepreneurial drive that desires a challenging career.   We will train you how to become a sales, marketing and business professional that cultivates exceptional customer experiences.  We will encourage you to grow and provide opportunities to take on responsibility.
Water Care Management
Understand water care programs and systems that are implemented by all staff
Perform water tests and become technical expert in hot tub water care
Follow up with water care questions on sold hot tubs to ensure fantastic customer experience
General Administrative Duties
Fulfilling customer needs; whether in person or via phone
Completing transactions in point of sale system
Ordering and restocking water care product
Working with apps and computer programs to assist with social media marketing, ecommerce, service bookings, etc.
Marketing Duties
Helping team generate media content for social media and the webpage
Film and edit videos for water care, service and sales marketing
Planning and developing social media campaigns
Crafting compelling content or getting it developed
Posting content across social media accounts
Engaging with customers on different channels
Analyzing campaign performance
Being on top of the latest social media trends
Please forward the following information to [email protected] or text 403.327.7665
Resume showing relevant work experience in retail or marketing.
References are required.
Hours are negotiable and salary will depend on experience.
Position Summary Video: https://youtu.be/WoN2H7QlFLk