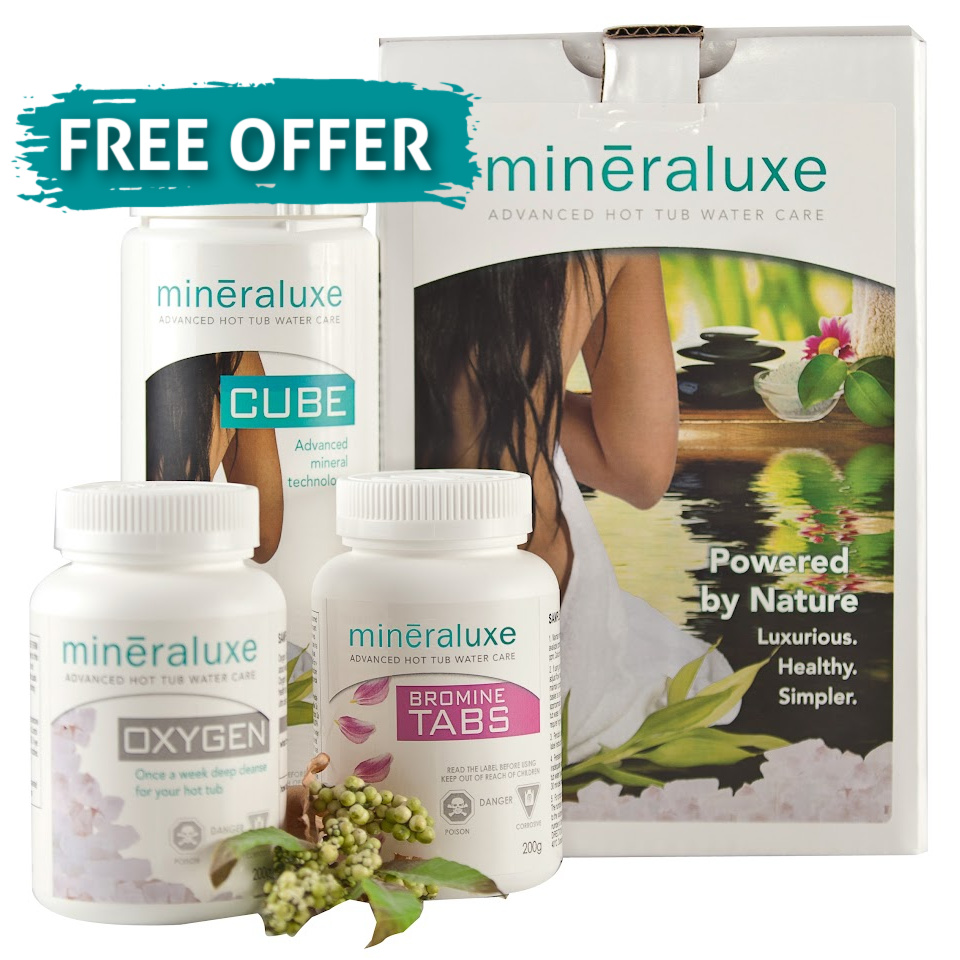 Your hot tub doesn't need to be a cause of stress and frustration. Make it simpler by trying Mineraluxe.
This pre-measured water care program is as simple as 1,2,3! Not only will it make life simpler but it will also provide a healthier bathing experience. Your skin will feel softer and you can rest easy knowing the water you soak in is filled with natural minerals instead of harsh chemicals.
Discover three primary reasons why Mineraluxe is the best hot tub water care program available.
Learn More About Mineraluxe and a FREE Offer
Come talk to your Water Care Expert in the store to see if Mineraluxe is the right fit for you!